Saluki S2108 series Optical Network Tester is one high-end intelligent instrument with powerful online analysis tools, and it support one-click upload of files to Cloud Platform.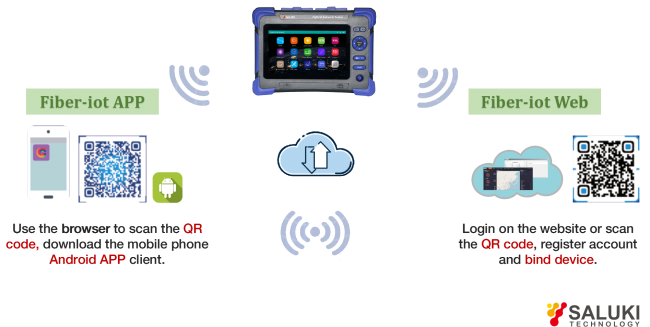 The Fiber-iot function can be used on Android APP or Browser. User can log in directly at fiber-iot WEB (www.fiber-iot.com/tools/index.action?lang=en) or Scan QR Code to use the powerful simulation tools.
At the same time, the OTDR data report can be generated by using smart cloud, as shown in the below figure. The report content includes optical link map, on-site test photo, optical fiber end face photo, annotation, signature and other detailed information.